In this review, we take a close look at the SMSL DO200 MKII, a new version of the famous desktop DAC, selling for the same price as before: $499 USD.
Disclaimer: the SMSL DO200 MKII was sent to us, free of charge, by Aoshida-audio in exchange for our honest opinion. You can check their website through this link directly.
About S.M.S.L
As Yagiz said in his D1SE review, "if you don't know SMSL, you have to get acquainted as soon as possible because you're missing A LOT". In fact, since the creation of the company in 2009, Foshan ShuangMuSanLin Technology Co., Ltd (or S.M.S.L) has produced countless devices, including many successes.
Covering every genre, from DAC, to power amplifiers and headphone amplifiers, the brand won countless awards, thanks to its excellent quality/price ratio. And if the SMSL AD18 is the perfect example – an all-time best-seller now available in its fourth generation – what really impressed me was the DO200 + HO200 combo.
A desktop DAC + headphone AMP, that became my benchmark for any <$1500 configuration (and above) thanks to their amazing performances, great versatility, and exceptional scalability. A combo that became my daily drive, paired with my KEF LS50 Wireless in RCA, and my Audeze LCD-X in Balanced XLR 4-Pin, which only worthy opponent – in my opinion – remains the Hifiman EF400.
And so, when the brand offered me to test the all-new DO200 MKII, an improved version, I jumped on the occasion!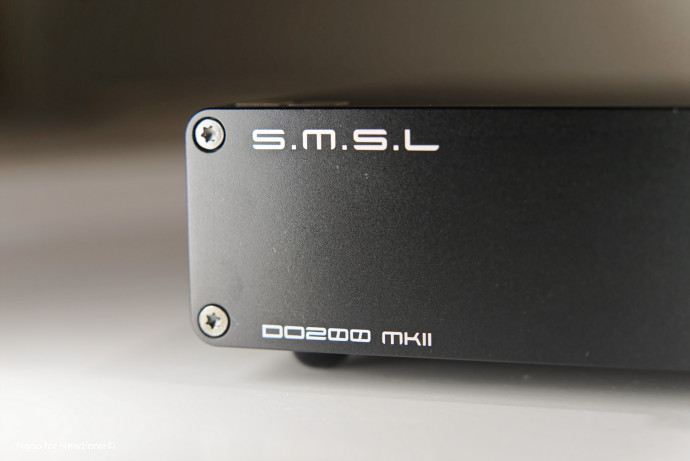 The Amp Series
As usual, we'll get a quick look at SMSL product range. Not all of them, of course, but the most recent one.
SMSL VMV D1SE
The SMSL VMV D1SE is the brand's DAC flagship, carrying Sabre 9038Pro chips from ESS and ES9311 Low-noise Regulators from the same manufacturer.
It's a very potent device with full MQA decoding and DSD512 / PCM768/32bit support, thanks to the latest generation of XMOS USB Controller. Add to that a Bluetooth controller plus XLR outputs and you get a very versatile DAC, fit for any desktop setup.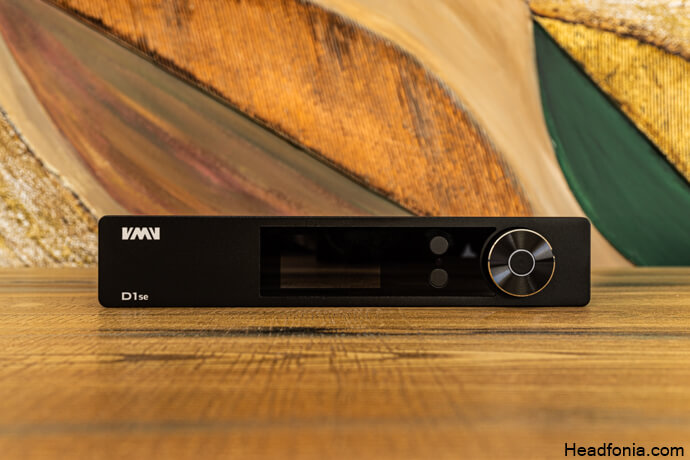 Yagiz got a sample for review and did a great review. Here is an excerpt:
SMSL has done a pretty good job with the D1SE, in my opinion. First and foremost, the device has a pretty musical, effortless, and coherent sound signature. It is a high-fidelity focused, high-quality DAC.
Full review here:
SMSL SH-8s (and SU-8s)
The SMSL SU-8s is a mid-range DAC embedding the ES9068AS chip from ESS and OPA1612 Op-Amps from Texas Instruments.
Like it's bigger siblings, it fully supports ultra High-Resolution files (758kHz-32bit) and DSD256 thanks to Xmos recent chipsets. The brand also produced the SH-8s, an amp specially designed for the DAC, so you could get a nice (affordable) combo on your desktop.
Again, Yagiz got both for review and gave them Headfonia' approval.
The SMSL SU-8s & SH-8s stack performs above my expectations and it is definitely not a stripped version of the SU-9 & SH-9. SMSL designed them from the ground up and they did a great job too. They outperform their price tag and they deserve the HFN recommendation award, without any doubts. Be sure to try them if you are looking to upgrade your desktop rig. You won't be disappointed.
Full review available here:
SMSL SP400
The SML SP400 is one of the newest amplifiers from the brand. If not a flagship, this one fits just below the new VMV and costs no less than $629 USD, which is pretty high for the brand.
For this price, you get no less than THX AAA-888 chips, the same ones found in high-end amps. Add to that an extensive range of options, a very nice screen, and a 256-step volume attenuator, and you'll find the device more than up to for the task.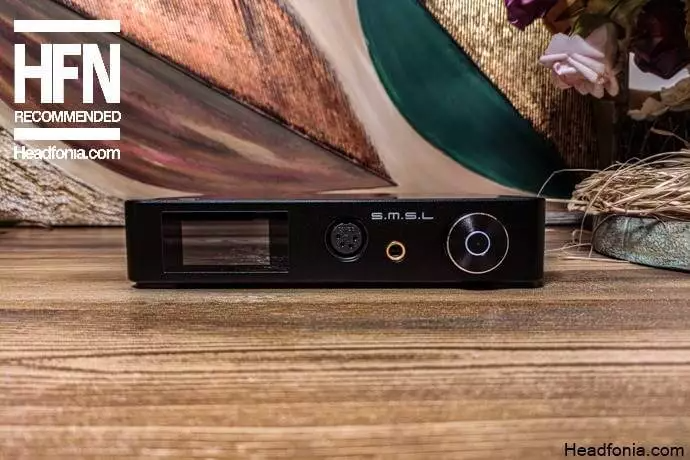 Again, it's another big hit for the brand, and this amp too was awarded by Yagiz.
The SP400 is an excellent amp and therefore we are rewarding it with the HFN recommendation award. It may be the best THX amp out there with this much amount of power to play with. It can drive nearly anything on the market at the time of this writing and it offers an excellent, hiss-free experience even with sensitive IEMs.
Full review available here:
SMSL SH-9
Before the SH-8, came the SMSL SH-9 a better, slightly more expensive, amplifier with THX AAA-888 chips, like the SP400 above.
As you would expect, to enjoy the SH-9 to the fullest it'd be best to get the dedicated DAC – SU-9 – to form a perfect desktop combo. Again, you get a beautiful device, made of CNC-milled aluminum plates, embedding SMSL's latest circuitry and cool features like presets, digital settings, and a big screen up front.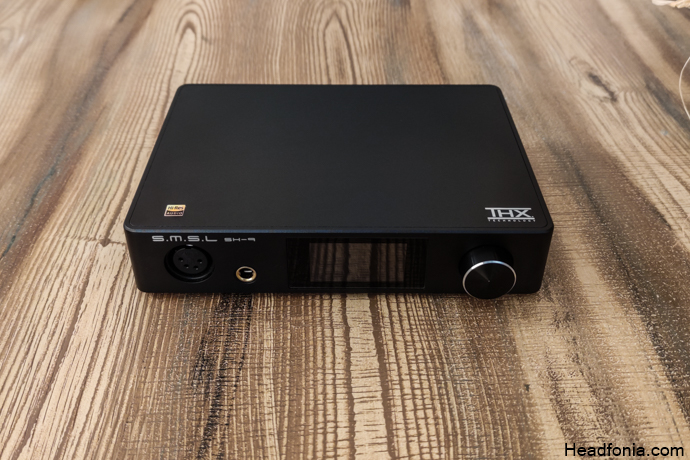 If this device didn't get Yagiz's seal, there's still a lot to love.
Amazing amplifier. The SH-9 is competitive in its price-range, it is very well built and it has unique features such as a screen and a remote. The THX AAA-888 technology (888 represents the pinnacle of THX's AAA lineup) really helps the numbers and overall performance as the SNR of the device is a whopping 137dB.
Full review available here:
SMSL HO200
The SMSL HO200 is a desktop headphone amplifier, packing a lot of power in an ultra-compact casing. If it looks a lot like the SH-9 and SU-9 above, the HO200 is allegedly supposed to replace the SH9, thanks to some improvements and a slightly sleeker design.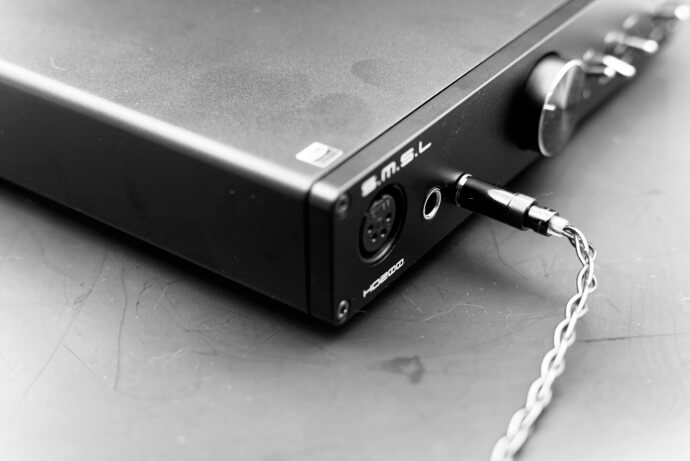 I tested this device a few months ago, so here is an excerpt of this review:
Let's make it short: for the price, the SMSL HO200 is one, if not the best, solid-state headphone amplifiers you could get at the moment. Build quality is great, the sound is superb, I/O is complete and either as a headphone amplifier or a pre-amplifier, the device was just darn impressive.
Full review available here:
SMSL DO200
The SMSL DO200 is a desktop DAC embedding a dual set of ESS Sabre ES9068AS, full MQA decoding, an extensive I/O, and a full set of features, it's a K-I-L-L-E-R. As expected, it shares the same design as the SO200 (headphone amplifier) and the AO200 (integrated amplifier) allowing the final user to create a full setup, able to power both your headphones and your speakers.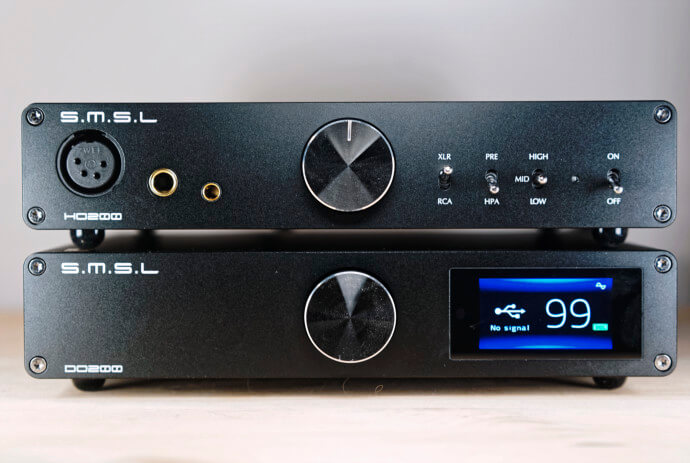 I tested this device a few months ago, so here is an excerpt of this review:
Once again, SMSL delivers an excellent piece of gear and the DO200 is, first, a great DAC, second, the perfect addition to the HO200, to make a compact but powerful headphone listening station. Build quality and sound is good, I/O is complete, and either as a pure DAC or a DAC + pre-amplifier, the device was just impressive.
Full review available here:
So now, let's dive into the review and see what the new SMSL DO200 MKII has to offer!
The review continues on Page Two, after the click HERE or by using the jump below.
Page 1: About the brand
Page 2: Design & Build Quality, UI & Usage, Specifications
Page 3: Sound performances
Lese den Original-Post unter : Source Beitrag