IN THIS MOMENT geben bereits den zweiten Song des anstehenden neuen Albums zum Besten. Im Gegensatz zu seinem Vorgänger "The In-Between" (untenan) handelt es sich bei "Hunting Grounds" jedoch lediglich um einen akustischen Vorgeschmack auf das am 27. März 2020 via Atlantic erscheinende Werk, welches den Namen "Mother" tragen wird. Zu hören ist bei diesem Song zudem die Stimme von Joe Cotela, dem Sänger der Nu Metal-Band DED aus Arizona.
[embedded content]
Doch zum Album gibt es auch weitere allgemeine Infos: Für das Cover haben sich die kreativen Köpfe um Frontfrau Maria Brink mit der amerikanischen Kunstfotografin Brooke Shaden zusammengetan und in Nashville geshootet. Aufgenommen wurde das zugehörige Liedgut abermals im "The Hideout Recording Studio" in Las Vegas, produziert hat der Kanadier Levin Churko, welcher bereits mit OZZY OSBOURNE, FIVE FINGER DEATH PUNCH, PAPA ROACH und DISTURBED die Köpfe zusammengesteckt hat und es wird wohl auch Gastauftritte von Lzzy Hale (HALESTORM) und Taylor Momsen (ja, die mit dem dicken Kajal um die Augen von THE PRETTY RECKLESS) geben.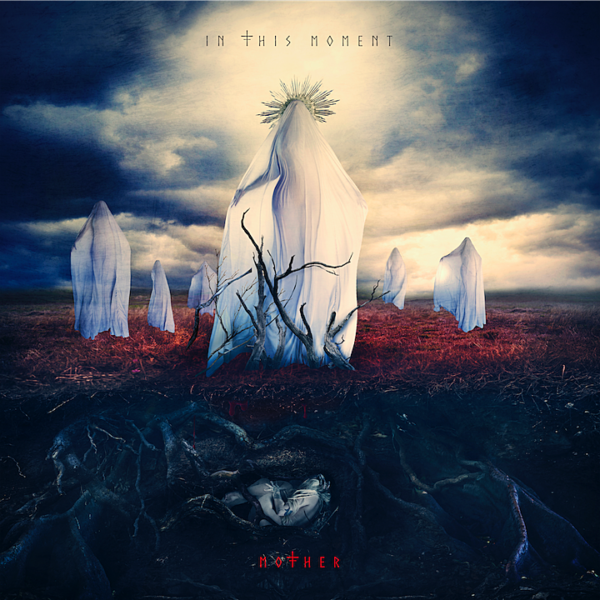 Die Tracklist von "Mother" liest sich wie folgt:
The Beginning – Interlude
Fly Like An Eagle
The Red Crusade – Interlude
The In-Between
Legacy
We Will Rock You (feat. Lzzy Hale and Taylor Momsen)
Mother
As Above So Below
Born In Flames
God Is She
Holy Man
Hunting Grounds (feat. Joe Cotella)
Lay Me Down
Into Dust
Und an dieser Stelle darf auch die erste Singleauskopplung des vierten Songs "The In-Between" einfach nicht fehlen! Noch Fragen?
[embedded content]
Quelle: https://www.facebook.com/officialinthismoment/
22.02.2020
Lese den Original-Post unter : Source Beitrag