[News] Shape Of Despair – posten "Reflection In Slow Time" vom Album "Return To The Void"
Die finnischen Funeral-Doom-Spezialisten SHAPE OF DESPAIR haben den Song "Reflection In Slow Time" von ihrem kommenden Album "Return To The Void" ausgekoppelt. Ihr seht ein Visualizer-Video zum Song hier:
[embedded content]
"Return To The Void" erscheint am 25. Februar 2022 via Season Of Mist. Das Cover-Artwork gestaltete Mariusz Krystew. Die Finnen starteten bereits 2020 mit der Arbeit an ihrem Album an und stellten es im Mai 2021 fertig.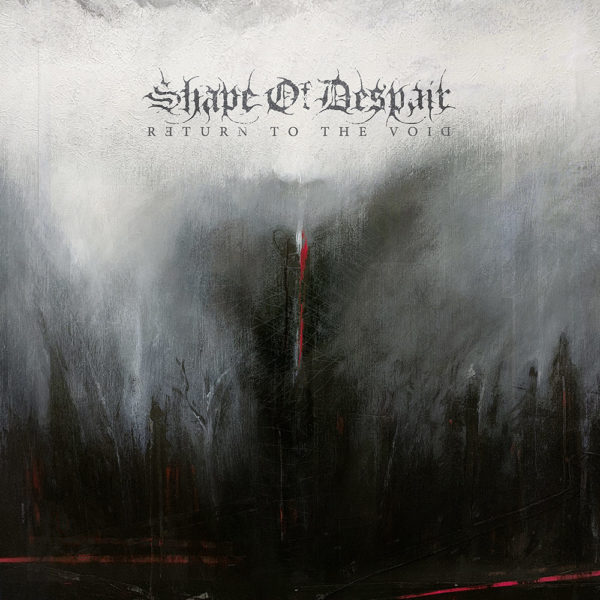 "Reflection In Slow Time" hält die Klangwelt intakt
Gitarrist und Keyboarder Jarno Salomaa erklärt: "Wir haben das Album selbst aufgenommen, was uns die Freiheit gab, aufzunehmen, wann und wie lange wir wollten. Alles wurde im Spätwinter gemacht, wobei der Mix zwischen Februar und März 2021 stattfand. Wir hatten ein paar Wochenenden, um mit Samu zu mischen, aber das meiste wurde ohne uns gemacht. Das Mastering wurde dann im Mai 2021 finalisiert. Der Klang ist hauptsächlich roh, aber immer noch heavy. Das Hauptaugenmerk lag darauf, unsere Klangwelt intakt zu halten. Ich denke, dieses Album klingt am genauesten so, wie wir jemals wollten, dass unsere Alben klingen."
Das Vorgängeralbum "Monotony Fields" erschien 2015 und heimste bei uns 9/10 Punkten ein.
"Return To The Void"-Tracklist:
1. Return To The Void (09:14)
2. Dissolution (08:59)
3. Solitary Downfall (11:06)
4. Reflection In Slow Time (08:08)
5. Forfeit (08:00)
6. The Inner Desolation (11:48)
SHAPE OF DESPAIR recording line-up:
Henri Koivula – vocals
Natalie Koskinen – vocals
Jarno Salomaa – guitars and keyboards
Tomi Ullgrén – guitars
Sami Uusitalo – bass
Samu Ruotsalainen – drums
Lese den Original-Post unter : Source Beitrag