Die südamerikanische Metal-Szene ist immer für eine Überraschung gut und hat mittlerweile auch hierzulande ihren Exotenstatus weitgehend verloren. Kolumbien gehört aber nach wie vor zu den Ländern, aus deren Underground es noch nicht all zu viele Formationen zu größerer Bekanntheit auf dem alten Kontinent gebracht haben. Die Death Metaller von NO RAZA, die bereits 1997 gegründet wurden und schon drei Alben in Eigenregie veröffentlicht haben, versuchen dies nun ein Stück weit zu ändern. Für Ihren vierten Longplayer "Transcending Material Sins", der am 20. März erscheinen wird, hat sich die Band mit dem deutschen Label Noble Demon zusammengetan.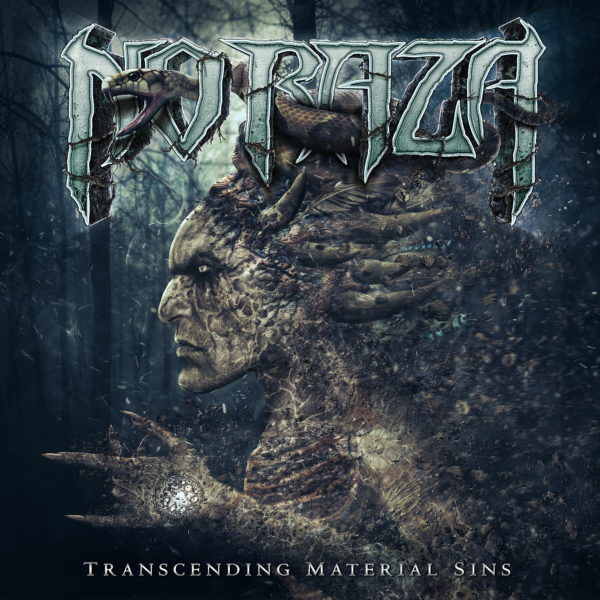 metal.de präsentiert: Das neue Lyric-Video von NO RAZA zu "Sail In Rot"
Als Vorbilder nennen die Kolumbianer einige der ganz großen Vertreter des klassischen Death Metal: GRAVE, ASPHYX, OBITUARY. Das hört man auch ihrer neuen Single "Sail In Rot" an, zu der jetzt ein Lyric-Video erscheint. Zum Song meint die Band folgendes:
""Sail In Rot" ist ein Song, der von der Fähigkeit erzählt, an uns selbst zu glauben und unser Schicksal nicht Dingen außerhalb der Realität oder abstrusen Gottheiten anzuvertrauen. Er ist ein Song, in dem wir dazu einladen an uns selbst als menschliche Wesen und an unsere Fähigkeit unser eigenes Schicksal und unsere eigene Geschichte zu erschaffen, zu glauben."
Gemeinsam mit All Noir wünschen wir Euch viel Spaß mit "Sail In Rot":
[embedded content]
Trackliste:
1. On The Verge Of Dying Out
2. Ancient Wars
3. Reborn
4. Fratricide
5. Sail In Rot
6. Alteración Mental
7. Decontamination
8. Scorn
9. Atrición
10. En Carne Y Hueso
11. Transcending Material Sins
"Transcending Material Sins" könnt Ihr hier bereits vorbestellen.
Lese den Original-Post unter : Source Beitrag